Bobbi was born in Salem, Massachusetts, Yes Salem, but she is no witch. She was raised in Lynn, Massachusetts.                                
                                                                                
Upon graduating, she began her 40-year career as a Financial Professional in Banking at various banks in various states. That career path ended with a 17-year position with Key Bank in Fryeburg, Maine. She retired in 2005.                        
                                        
In 1986, Bobbi moved to Mount Washington Valley of North Conway, New Hampshire to raise her two sons, Shawn and Michael, in a beautiful environment. There she met and married her husband of 26 years, Joe Marotta. Currently, Shawn lives in Rochester, NY and Michael lives in Land-O-Lakes, FL. Both sons are married, and Bobbi has 3 grandchildren with another expected to arrive in February, 2019.                                        
                                        
During her career, Bobbi found time to devote to establishing, volunteering in, and steering many non-profit organizations. Bobbi's passion was mostly in Community Musical Theater. She was the first president and cofounder of Arts in Motion. Bobbi also started a children's summer theater camp through Arts in Motion.                                        
                                
Bobbi's passion for volunteering and helping others led her to become one of the first female Rotarians in 1986. She was a member of the North Conway Rotary Club for two years before her career took her over the state line to the town of Fryeburg, Maine. There she organized the Fryeburg                                        
Rotary Club becoming the first woman in the world to Charter a new club. Bobbi was recognized in the Rotarian magazine along with her mother, June, as the first mother/daughter team to serve their club as President and Vice President.                
                                        
After serving as Provisional President, Charter President and Club President twice, Bobbi served as Asst. District Governor under 3 different Governors.                                

After retiring from bank finance, Bobbi had a transitional career of hospitality at a summer resort in North Conway for seven seasons. Bobbi became a seasonal resident of The Villages in 2006. In 2014 she became a permanent resident and continues to pursue her passion for theater and playing with her two grandsons in Land-O-Lakes.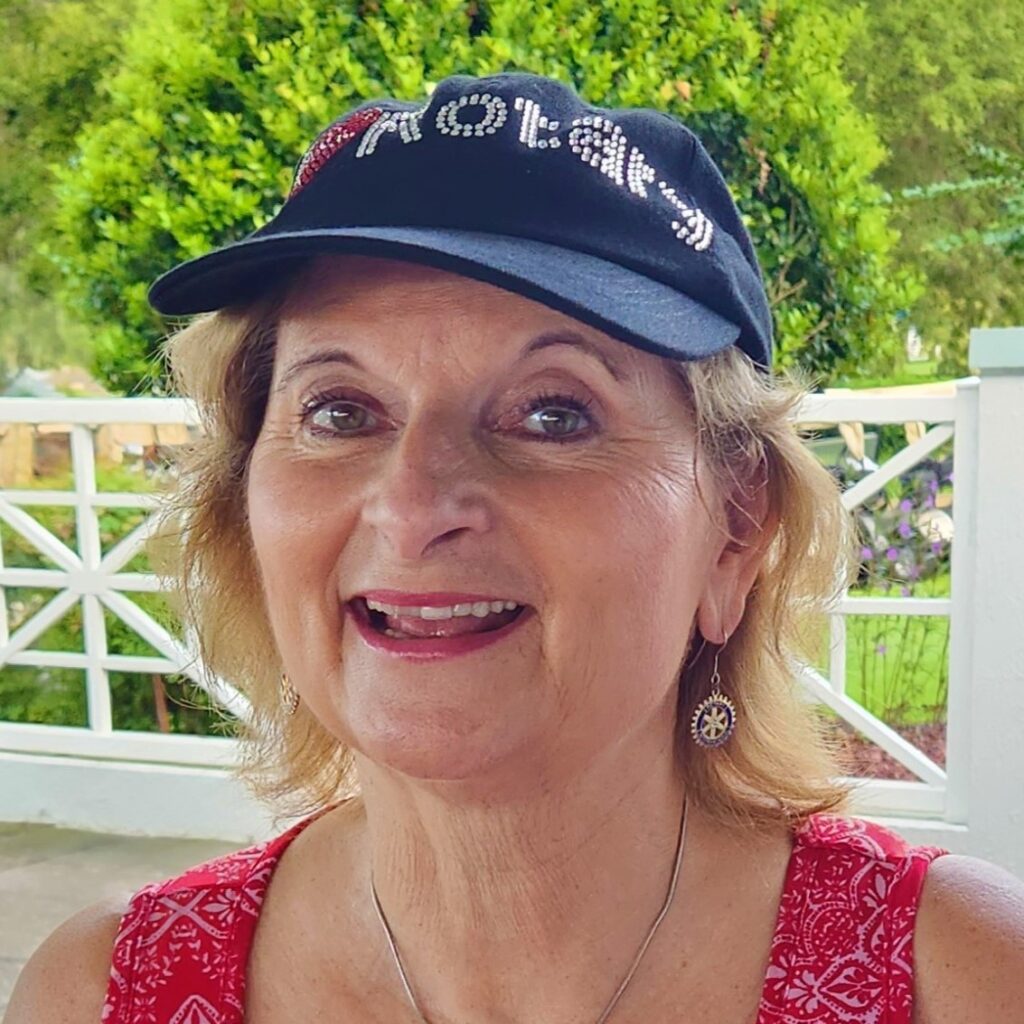 28 years in textiles from sales to senior management, general management consulting, meeting planning and business & IT consulting. Avid youth sports fan who coached over 40 youth teams in 5 sports along with HS coaching experience. Retired referee for field hockey & basketball after 13 years of HS & college experience. Still active women's lacrosse official at youth, HS & college level. Three children – daughter Elizabeth and son Greg work in finance in NYC. Son Chris works in finance in San Francisco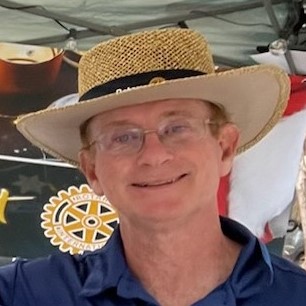 Andy was born on in 1945 in Belgium. He grew up in Aylmer, Ontario, Canada. Andy earned his BS degree at the University of Western Ontario in 1967.
Andy worked in Oregon Steel Mills as an accountant. He and Charlie first met in 1967 in Mykonos, Greece. They were married in 1971 and raised two children.  They also have three grandchildren.
Andy and Charlie first got involved in Rotary when a Rotarian with the Milwaukie, Oregon Rotary Club asked them to host an exchange student. Andy joined first in 1995 followed by Charlie a year later. They were asked to join the District 5100 Youth Exchange Committee due to their travel experiences. District 5100 was the largest district youth exchange sponsor hosting up to 50 students and sending 50 students each year. Charlie and Andy both served as youth counselors as well as hosting students during the years. In addition, Andy served as Club President, Club Treasurer, Club Foundation Treasurer and District Youth Exchange Officer (5 years).
For the past 10 years as Snowbirds, Charlie and Andy have been worker bees for The Villages Noon Rotary Club.
Andy is expert at tax preparation serving with AARP for 16 years. Andy enjoys golf, walking and helping others with tax preparation.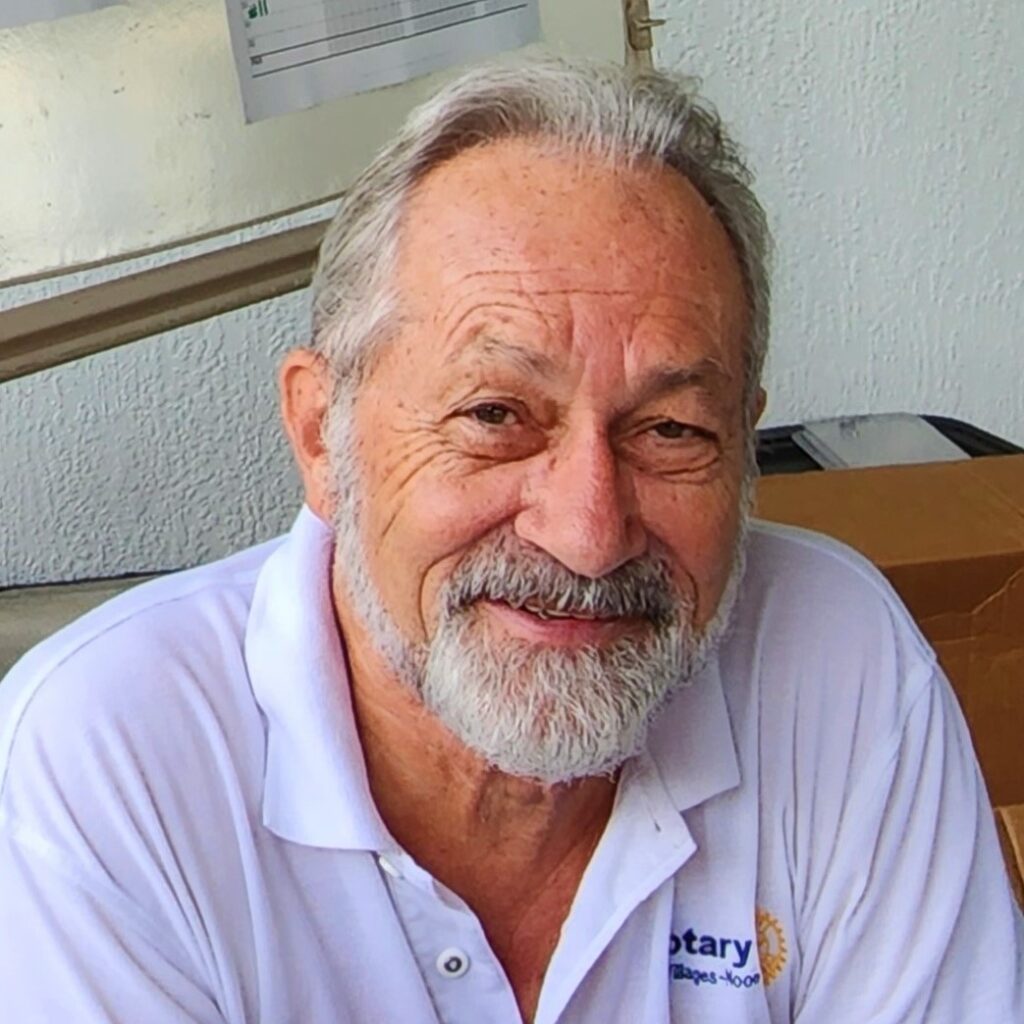 Tony was born November 23, 1970, in Brooklyn, New York. He was raised in Blairstown, New Jersey. Tony's wife, Diane, was born January 11, 1972. They were married April 8, 2000. They have a son, Jared, who is 16. The family has lived in Fruitland Park since 2000.

Tony attended Raritan Valley Community College for two years and served six years with the US Air Force.

Tony is a member of the Knights of Columbus, the Lady Lake Chamber of Commerce, The Villages Charter School Buffalo Pride, the American Association of Travel Advisors, and Cruise Lines International Association.

Tony is a Travel Advisor with TDJ Travel. Diane is an Administrative Assistant at The Villages Sales Office. Tony enjoys working with computers, time with his family, and taking vacations and day trips. He also has done a lot of volunteer work with The Villages Charter School and Knights of Columbus and wants to continue that type of service as a Rotarian.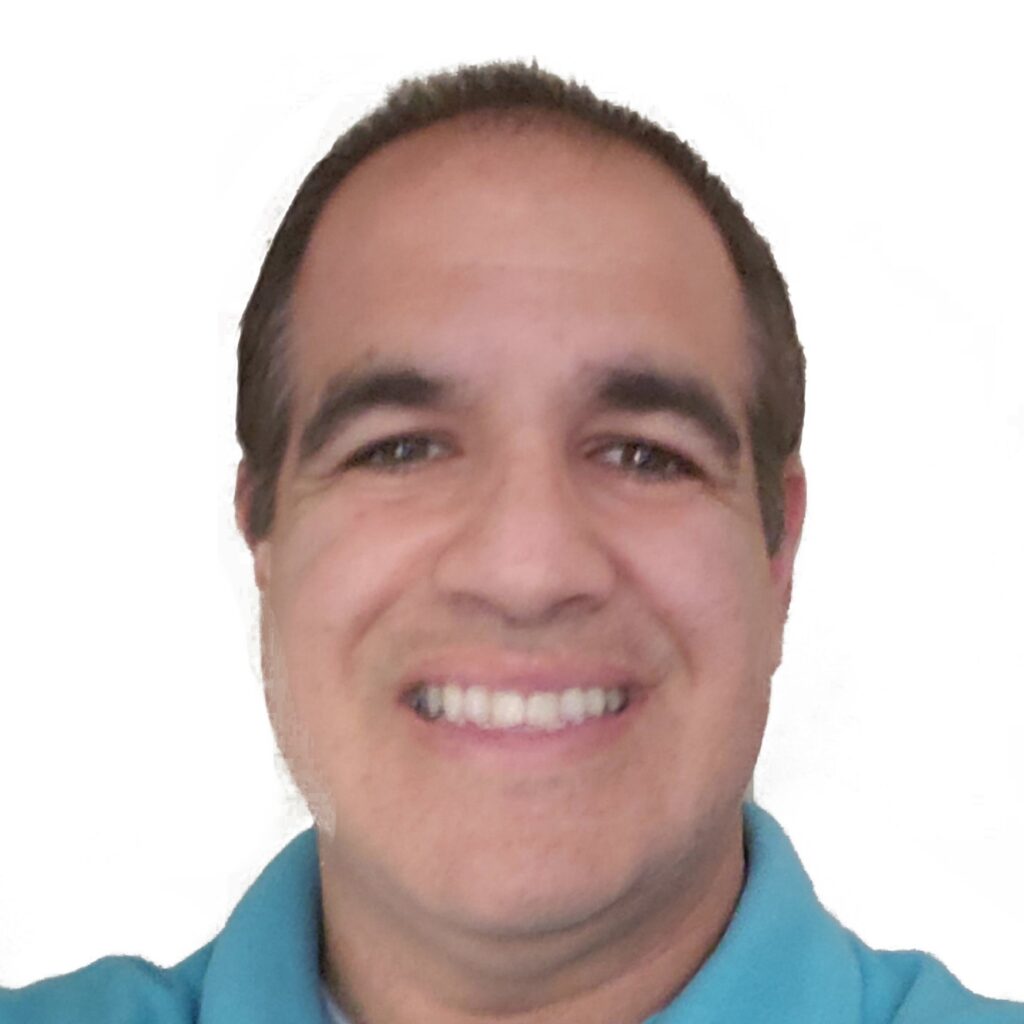 Doug was born and raised in St. Paul, Minnesota. He and his wife, Lynette, moved to The Villages in late 2014. Lynette is a Sales Associate with Home Depot.

Doug has a BA degree in music from the University of Minnesota. He also attended the University of Minnesota Institute of Technology for 2-1/2 years, completing all the general requirements of Calculus, Physics, Thermo-Dynamics, Statistics, and Quantum Mechanics.

Doug has been in sales for most of his career. He began in the food business with gourmet catering and deli service. Then he became a sales representative for two major metals distributors. This led him into office furniture sales in 1997. In 2001 Doug founded Cubicles Plus Office in St. Paul, MN and relocated the business to Leesburg, Florida when he and Lynette moved here full time in 2014.  He recently started a new business, Murphy Office, specializing in high quality Murphy beds and accessories for bonus rooms, serving The Villages and all of central Florida.

Doug's interests are primarily in Rotary, golf, music performance, and live entertainment.