Rotary Club of The Villages Noon
Founded in 2003, The Rotary Club of The Villages Noon (RCTVN) is diverse and active.  Our membership is an all-encompassing demographic; male and female, retired and working, full-time Villagers and snowbirds.  All our members share a belief in service to others in our community, our nation, and around the world.
We've Been Recognized for Our Excellence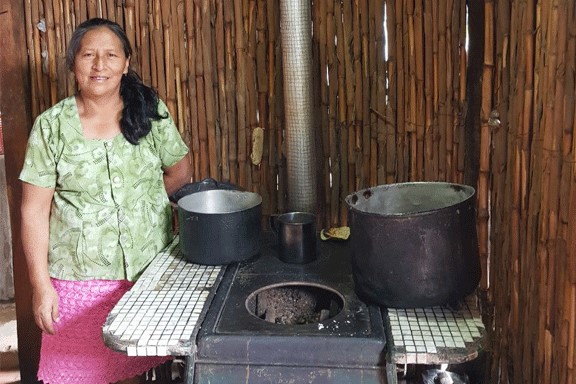 Rotary is an organization of business and professional people united world-wide who provide humanitarian service, encourage high ethical standards in all vocations, and help build good will and peace in all the world.
Join leaders from all continents, cultures, and occupations; 
Exchange ideas and form lifelong Friendships; 
Take action to create positive change in our communities.
To encourage and foster the ideal of service as a basis of worthy enterprise and in particular, to encourage and foster:  
The development of acquaintance as an opportunity for service;
High ethical standards in business and professions, and the dignifying of each Rotarian's occupation as an opportunity to serve society;
The application of the ideal of service by every Rotarian to his or her personal business and community life;
The advancement of international understanding, good will, and peace through a world fellowship of business  and professional persons united in the ideal of service.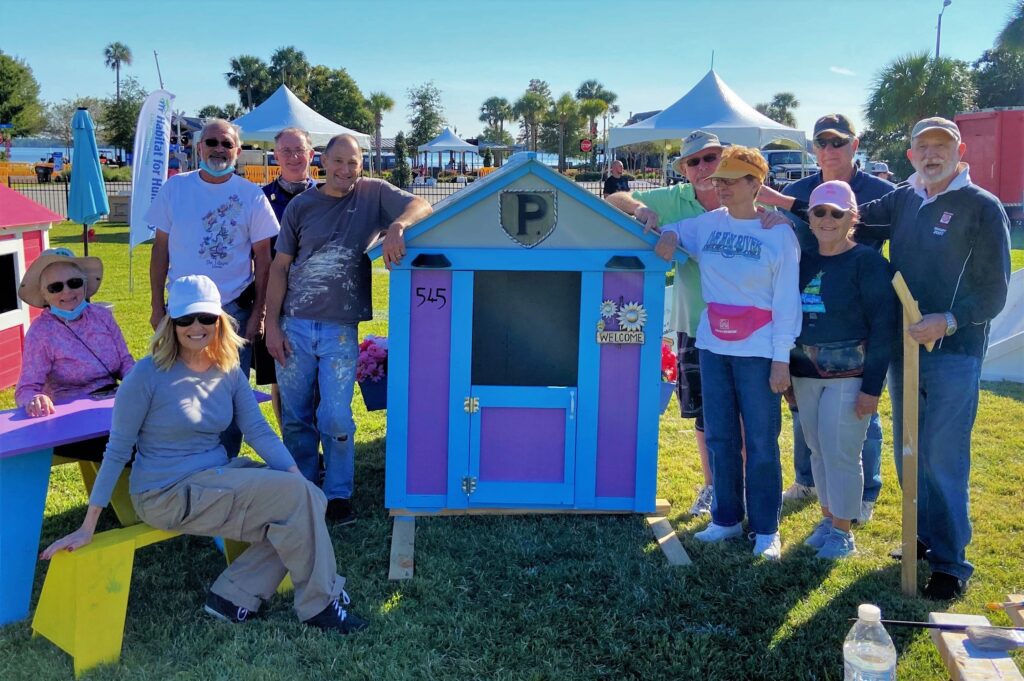 The Rotary Club of The Villages Noon supports many local and international service projects throughout the year.
FUN AND FELLOWSHIP Rotary was founded on fellowship.  Club members enjoy the camaraderie of like-minded professionals.
NETWORKING Rotary meets weekly and enlarges one's circle of business and professional acquaintances.
COMMUNITY SERVICE Club members have many opportunities to perform humanitarian service, both locally and internationally.
LEADERSHIP DEVELOPMENT Being a Rotary leader provides experience in learning how to motivate, inspire, and guide others.
Of all the things we think, say or do:
Is it the TRUTH?
Is it FAIR to all concerned?
Will it build GOOD WILL and BETTER FRIENDSHIPS?
Will it be BENEFICIAL to all concerned? 
And . . . Will it be FUN ?!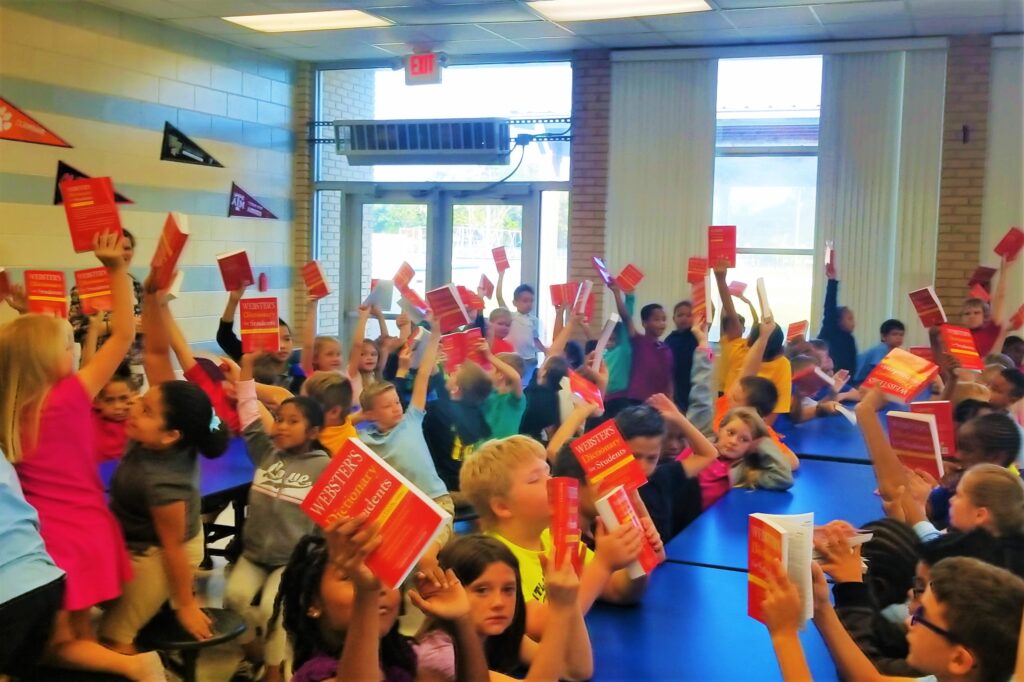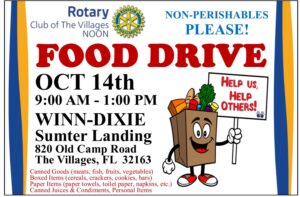 The Rotary Club of The Villages Noon will hold a Food Drive on Saturday, October 14, 2023 from 9:00 a.m. to 1:00 p.m. at Winn Dixie, 820 Old Camp Road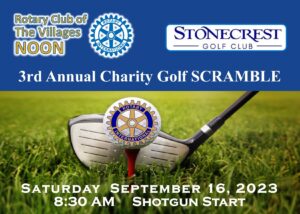 3rd Annual Charity Golf Scramble at the Stonecrest Golf Club Saturday Spetember 16th, 2023.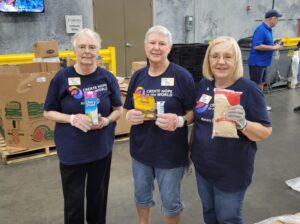 Friday, September 15. Charlie Couckyut, Lynne Schneider, and Susan Welsh travelled to the Orlando location of Second Harvest of Central Florida to take part in the food packaging event.  They